When designing and manufacturing aluminium parts for blister pack machines is crucial to achieve optimal surface properties of components.
One of the most used techniques for optimizing materials in engineering applications like pharmaceutical and food packaging machines is anodic oxidation, an electrochemical conversion process feasible on aluminium alloys aimed at producing a hard and adherent oxide layer.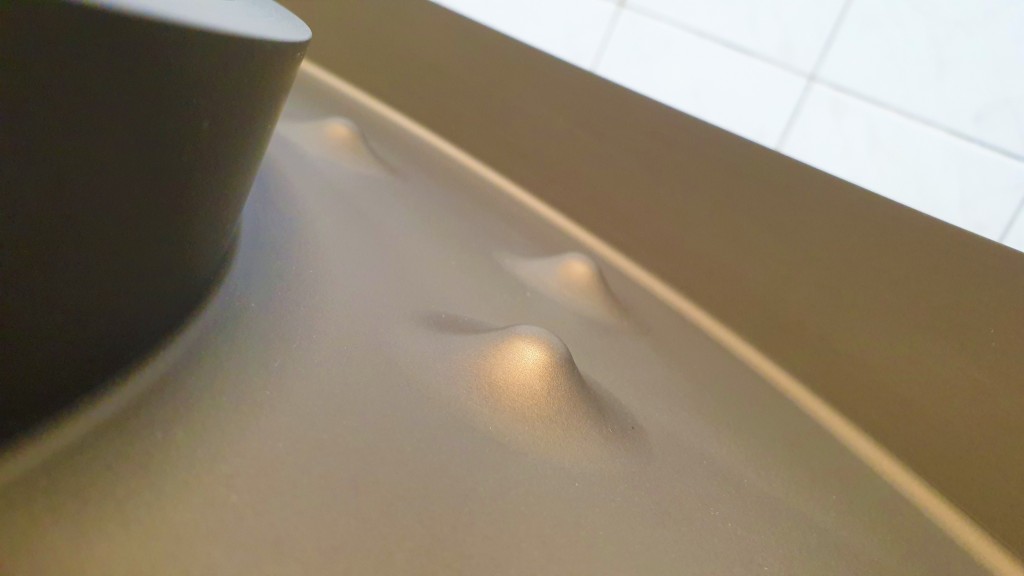 Most of the time we can use the most basic anodization but in other cases, when we are talking about custom packaging solutions or high-speed blister packaging with high wear and tear we need special treatment for the surface.
This is where GHA or Golden Hard Anodizing comes into play. We can offer this special anodic oxidation treatment with an adjustable thickness of up to 100µm.
This gold looking layer have some crucial advantages that make it perfect for high wear parts in blister pack machines and special packaging solutions. To get the most out of the upper layer we only use recommended and FDA compliant aluminium alloys. In the end, we get "new" material with unique properties: protection against corrosion and wear, insulation, thermal resistance, biocompatibility and, last but not least, antimicrobial properties.