Devices for filling and packaging lines for the pharmaceutical industry. Production of format parts and spare parts for packaging lines, cartoning and bottle filling machines. We specialize in specific process improvements and optimization.
Advanced materials
Monitoring of material with the help of certificates. Appropriate FDA certificates are provided for the needs of the pharmaceutical and food industry.
We use special materials for special needs in the case of increased wear, demanding shape, sliding needs, etc.
We offer options for choosing the coating of materials, in the case of aluminum several types of anodization (color, hardness, structure). In the case of increased durability or sliding, PVD coatings are used.
The possibility of heat treatments of the material such as tempering, annealing, T6 treatment of aluminum alloys, etc.
We offer many improvements and format parts for machines of manufacturers:
IMA, Marchensini, Uhlmann, BEC, Bosch, Swiftpack, Romaco, Klockner, Famar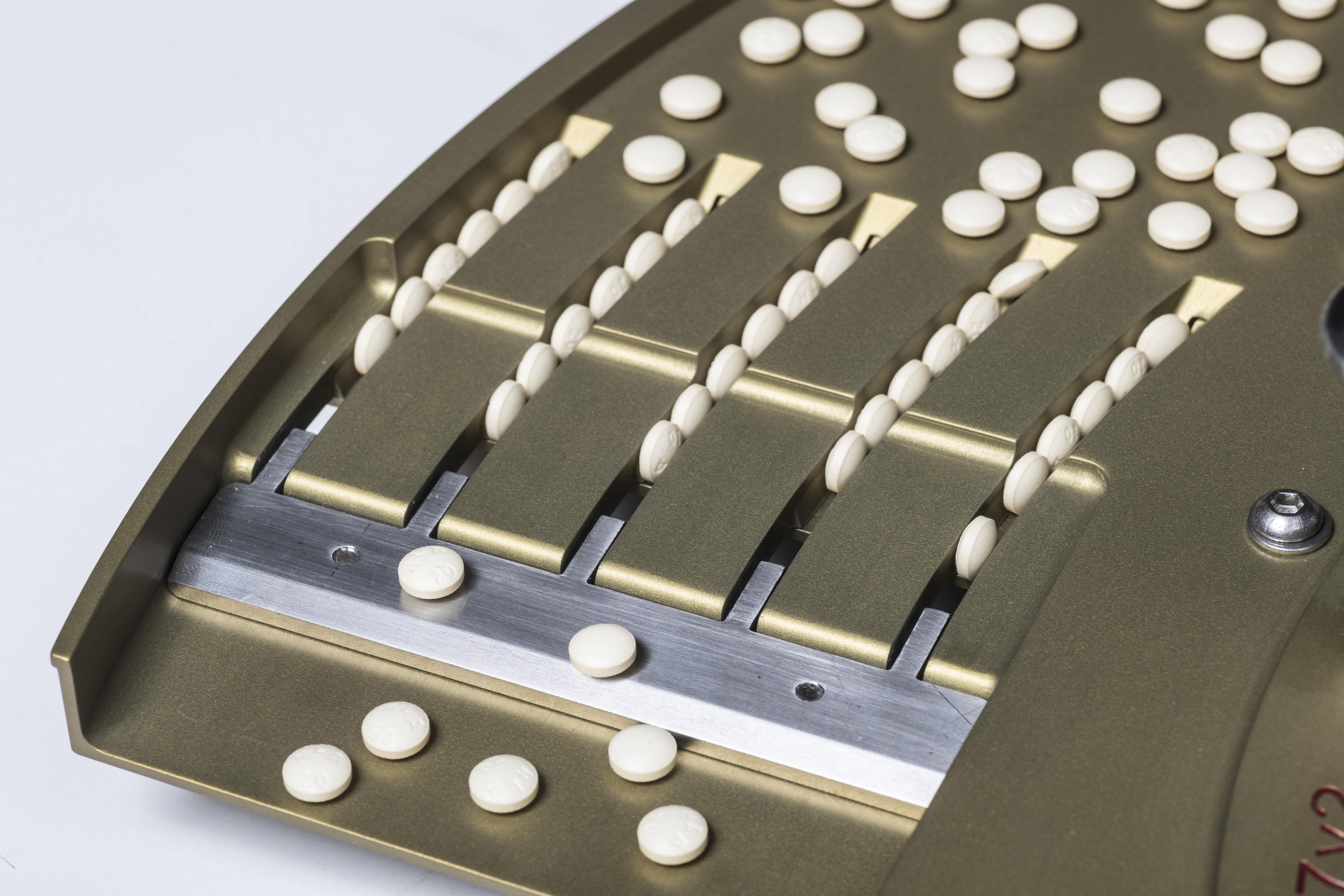 Design and manufacture of tools
Reverse engineering
CAD modeling
Selection of advanced materials
Research in the field of efficiency and durability
Machining on 3 and 5 axis CNC machining centers and lathes.
Grinding, polishing for specialized parts
Repairs and restoration of worn parts
Creation of blister plan and tool table
Manufacturing according to tablet data, format, etc.
Possibility to test the shape of the pockets for ALU design
The possibility of combining existing formats with new ones
Quality control
Mistral/Renishaw CMM measuring machine
Romer 6-axis measuring arm
DinoLite measuring microscope
Hardness tester
Surface roughness meter
Our own testing machine for adjustment and control of fillin