Production of IS moulds (SG, DG and TG), Press moulds,  moulds for Press-Blow machines and accesories. We offer also mould design. Our speciallity is design of moulds for special bottles.
Materials
We use only materials from renowned suppliers and foundries. We monitor material by checking and storing material certificates.
We use special materials for special needs in increased wear, demanding form.
Possibility of heat treatment of material such as hardening, annealing, T6 treatment of alu alloys, etc.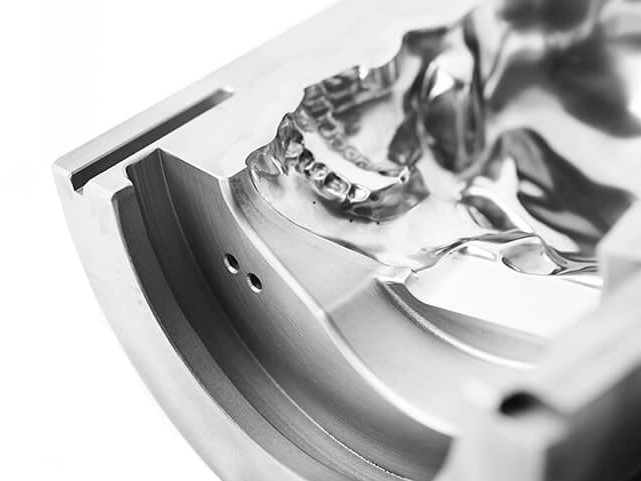 Design and production of moulds
Reverse engineering
CAM and CAD modeling
Selection of advanced materials
Research on efficiency and persistence
Processing on 3 and 5 axis CNC centres for milling and turning.
Welding, grinding, polishing
Repair and restoration of worn tools
Mould making
Production according to customer drawings,
Product development, construction, design of moulds.
Possibility of making replacement pieces for existing tools.
Quality control
CMM Measuring Machine Mistral/Renishaw
6 axis measuring arm Romer
DinoLite Measurement Microscope
Hardness meter
Surface roughness meter
Calibers for Tool testing